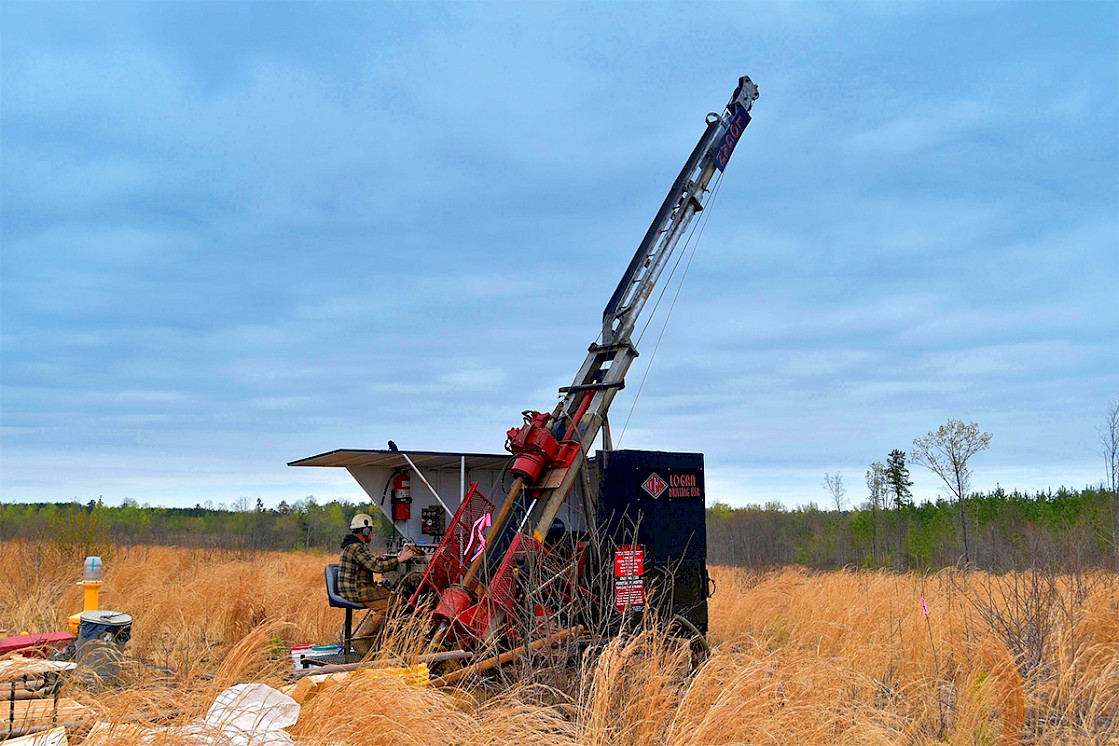 Geological investigations by BHP Minerals (BHP) and joint venture partner, Cominco American Inc (CAI) in 1995 identified a geologic terrane in the Lynchburg area as a prospective belt with largely unrecognized potential for sediment-hosted base metal massive sulfide and/or gold deposits. Regional geological mapping and geochemical sampling confirmed the potential and led to land acquisition, detailed sampling, limited surface diamond drilling and an airborne geophysical survey. Exploration by BHP and CAI ended in 2000 and the total expenditures by BHP and CAI are estimated at US $4.5M.
Don Taylor, through privately-held Jack's Fork Exploration Inc. (JFE), continued with exploration, constructing a database of the available historic geological, geochemical and geophysical data and conducted significant additional work on the ground. JFE's total expenditures was approximately US$3M, with work including reconnaissance and project-area geological work including mapping, rock and soil sampling, and ground geophysics since 2008.
Through the purchase of JFE), led by award-wining geologist Don Taylor, Aston Bay owns exclusive rights to an integrated geophysical, geochemical and geological dataset over the Blue Ridge Project area located in central Virginia, USA. The Blue Ridge Project is located within a copper-lead-zinc-gold-silver (Cu-Pb-Zn-Au-Ag) mineralized sedimentary and volcanic belt prospective for sedimentary exhalative (SEDEX) or Broken Hill (BHT) type deposits. Correlative rock units in adjacent states of North Carolina and Tennessee host historic mineralized deposits including Ducktown, Ore Knob, Gossan Lead and Haile.
Don Taylor, CEO of JFE, has joined the Aston Bay team in the position of Technical Advisor and will be directing exploration for the Blue Ridge Project. Mr. Taylor was COO of Arizona Mining Inc. and the 2018 Thayer Lindsley Award winner for his discovery of the Taylor Pb-Zn-Ag Deposit in Arizona.